The Internet has drastically changed the nature of businesses in the 21st century. No longer is a business limited to its physical location and confined to the usual retail opening hours. Instead, the Internet has enabled businesses to have a global presence in every home. With online shopping, consumers can benefit from the ability to compare products, pricing and other features instantaneously.
When it comes to shopping for an engagement ring, budget is the primary factor in deciding what you could realistically get. If you don't have the budget for it, you can't buy it. Everything else follows after price. Yes, everyone wants to purchase something with a lower price, but the factor of quality would always creep in.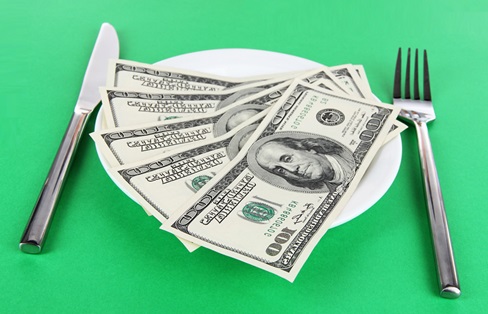 Prices of online stores vs. physical shops
Does the Saying "You'll Get What You Paid For" Holds True?
Of course, this is only applicable if you are comparing an apple to an apple. For example, when you compare an online pricing to another online pricing of the same product, you shouldn't expect to see enormous differences.
But what about comparing the online prices to prices in a physical store? Why is there such a big discrepancy for the same diamond which could sometimes amount to an insane 100% markup? Cheaper online prices don't necessarily mean a lower product quality. Likewise, more expensive prices in retail stores usually don't translate into better quality.
In fact, one common tactic employed by "brick and mortar" stores is that they are seldom upfront with the prices of their goods. This is purposely done to squeeze every possible bit of profit out of a consumer. During my experiences of posing as a dumb undercover shopper in local stores, I met many salespeople who attempted to prey on my "ignorance" and fed me a pile of smooth talking garbage.
As a follow up to their crafty sales pitches and to look really convincing, many merchants actually offer a "one-time" discount on the diamond's pricing while complaining what a great deal I was about to get. Yeah, right. The truth is, they were offering discounts on a price tag that was way too high to begin with. I just can't help feeling sorry for consumers who actually fall prey to such tactics.
Reasons Why Online Merchants Can Offer Better Prices
In today's Internet age, the avenues where you could purchase a diamond had been significantly increased with the growing popularity of online stores. Hopefully, this article offers you a better understanding of the prices between online stores and physical retailers.
1. Online websites have significantly lower prices and better return policies. In fact, they usually cost about 40%-50% less than what you would expect to pay in brick and mortar stores. You can read my personal shopping experience to see more in-depth comparisons.
This makes sense because they do not have to shell out money for rent, staff salaries and interior decorations which are actually factored into prices of physical jewelry stores. I don't know what you think about this. From my personal point of view, 50% less on a purchase that easily costs five figures equates to some serious savings here.
2. Less inventory expenses are factored into your jewelry when it is purchased online. Every single diamond that is brought into a physical store involves shipping and stocking costs. Brick and mortar shops simply cannot afford to carry and own the type of volume offered by online stores.
3. If you are buying from another state or province, you might not have to pay taxes and that could result in huge price differences as well as additional savings. For example, New York charges a sales tax for the purchase or receiving of goods in New York. However, if you get a friend or relative living outside New York to make the purchase on your behalf, the goods that is shipped out of state will not be subjected to sales tax.
4. Of course, everything is not as rosy as it seems with Internet purchases. There is always the question of whether buying diamonds from Internet sources is safe. Although reputable vendors usually offer generous return policies, there could be shipping fees incurred in the event of an exchange or refund.
For international customers, it is likely that you would have to bear the expense of shipping the product back to the company if you are unsatisfied with the product. Not only does this adds further costs, it is also on your onus to ensure that the return shipping is sent securely.
My best advice is – do it once, do it good. Make sure you select your diamond purchase properly and not make any decisions based on impulse.
How to Shop for an Engagement Ring to Your Advantage
In my opinion, physical jewelry stores still have their place in today's world of online shopping. There will always be people who are skeptical about making purchases over the Internet and would not mind paying an excessive mark up for a piece of jewelry in a physical store.
Here's my take. A good strategy is to head to a brick and mortar store first and look at varieties of diamonds that are available. Check out how diamonds with different shapes, cuts, colors, clarity, and carat sizes look like in real life. Once you get a rough idea of the physical picture, go make your purchase online and enjoy significantly lower prices.
This is how you would utilize the best of both worlds to your advantage.
We see that the choice of which path to take, online or physical stores, is entirely up to you. You should do a cost-benefit analysis of both methods and pick which suits you best. If you infuse the entire process with confidence and positive energy, I'm sure you will find the right fit…and the perfect price.
Related Articles