Shane Co is a family run business that started with humble beginnings that date back to the 1920s and prides itself to be a consumer-orientated jeweler with a promise to treat you like family. They have come a long way to growing their business and becoming one of the largest privately-owned chain stores in the US.
In this review of ShaneCo, we will take an in-depth look at their product offerings, the shopping experience and whether their diamond rings offer good value for money. Let's jump right in…
Here is a list of topics we will be covering:
Shopping at a Shane Company Retail Store
Shane Co operates 14 physical retail stores across the United States and prides itself on 'being your friend in the jewelry business'. The interior design of a Shane Co store is unassuming with neutral color walls and jewelry displays.
During my visit to one of their outlets, I was immediately greeted by a salesperson who asked me if I needed help. After mentioning that I was looking for a diamond engagement ring, I was brought to a counter and shown several rings based on my budget.
Like most other salespeople I've come across, this one started off by saying how good the diamond rings at ShaneCo are and how their prices are much lower than everyone else in the market because they "cut out the middleman".
However, the first red flag immediately came up when the salesperson showed me three different solitaire rings with different carat sizes and clarity/color grades that didn't have proper grading reports from GIA.
I was told that these were inhouse Shane Co lab certified diamonds and a whole slew of marketing fluff that their standards were as good as GIA's. In fact, the salesperson mentioned that it was a "norm" because Tiffany does it as well but the difference is that their diamonds don't cost half as much as Tiffany's.
What a load of BS.
First of all, any diamond that is graded in-house by the seller falls under my definition of being "uncertified". This is because it is self-serving and the grading standards used by the seller are often grossly lax.
Frequent readers of Beyond4Cs will know that such diamonds are something you need to avoid as their quality is often misrepresented. These diamonds are usually low in quality (that's why they can't be sent to GIA only to receive lousy ratings) and are often sold for higher profit margins at the expense of the customer's interest.
The fact that I had uncertified diamonds being pushed to me at the first instance made me question the salesperson's motive and left a bitter taste in my mouth. I told the salesperson that I had no interest in buying diamonds that were graded by Shane Co and asked for GIA certified alternatives instead.
That's where the hard selling started and the salesperson began to say stuff like the grading report is just a piece of paper and that I could get better savings with a Shane Co certified diamond. I stood my ground and the salesperson finally relented by showing me some GIA certified diamond they had in store.
While the store does have a small selection of GIA certified diamonds, none of them were cut for light performance and mediocre at best. Based on the diamonds that I've reviewed at Shane Co, it is clear that cut quality is not something that they care about.
The GIA certified diamonds that I saw were either Very Good or Excellent cut grade and mind you, these are the kind of diamonds in the lower end of the spectrum I wouldn't touch with a 3ft pole. Yet, the price tags on these rings were a big shocker and were close to the premiums charged by big brands like Cartier!
Obviously, I wasn't thrilled with the overall experience of shopping for a diamond ring at Shane Co. I couldn't find anything that truly stands out except for poor customer service and hefty prices.
The Online Website Shopping Experience at Shane Co.
In this new era of e-commerce and digital technology, having an online presence is a must for any business that wants to reach out to more customers. Shane Co's website is fairly minimalist and offers easy navigation to different types of products you will typically expect from a big chain store.
They sell a variety of jewelry ranging from bridal jewelry to gemstone accessories. Since my focus is on buying a diamond engagement ring, that's the key section that I'm going to do a deep dive and review.
At the point of writing this, Shane Company offers more than 1000 different types of ring setting designs and it is relatively easy to browse through their offerings. Right off the bat, I would say that most of their ring designs are very similar to what you can find elsewhere and the prices of their settings are pretty competitive.
When it comes to choosing a diamond, Shane Co has a pretty small inventory of only 15,000 diamonds for shoppers to pick from. In contrast, retailers like Blue Nile and James Allen have close to 200,000 loose diamonds available in their inventory.
To be clear, it's not the size of the inventory that matters most but having a bigger selection greatly increases the probability of finding a well cut diamond that fits your criteria perfectly. Ultimately, it's the quality of the inventory and availability of tangible data that will help you make a better purchase.
First of all, the search filters offered by Shane Co to narrow down options is lacking in advanced search criteria. For example, you are not able to filter out diamonds with or without fluorescence and there are no options to weed out poorly proportioned diamonds with table/depth ratios.
Without advanced filters, it is going to be a hassle to weed out diamonds as the website spits out unwanted results that will lead to time wastage in the filtering step. With all that said, these still aren't the main problems I've come across.
When buying a diamond, you need to rely on tangible data like videos/scope images/magnified images to help you make an informed decision. With tangible data, you can make a proper assessment of the diamond's cut quality, eyecleanliness and overall appearance.
This is where Shane Company fails to shine. If you take a look at this screenshot below, you will see that there is absolutely no consistency as some listings have data like photos/videos available while others have a generic stock photo instead.
I've also reviewed some of the individual listings and was disappointed with the poor video quality. Besides grainy videos, I had also come across numerous listings with videos that are out of focus and captured with inconsistent lighting.
The point I am making here is that a video listing is supposed to help you perform a better assessment of the diamond instead of making things more confusing and difficult for the consumer. Check out the comparison of Shane Co vs James Allen below and click on both images to interact with the listings yourself.
Speaking from the perspective of both a professional and a consumer, I can tell you that the crisp, crystal clear video from James Allen enables you to analyze a diamond easily in a neutral lighting environment.
Not only are you are able to determine eyecleanliness with a high degree of certainty, you are also able to see exactly what you are buying. Great vendors like James Allen also offer light performance scope images for their signature lines to help you determine the diamond's cut quality in an objective manner.
Transparent business practices not only help a consumer to make an informed purchase but also allows them to shop with confidence. If you asked me where I would choose to spend my money on a large purchase, I think the answer is crystal clear.
What Are the Prices Like Compared to Other Retailers?
For most people, the budget is a key factor that is going to affect their buying decisions and the 4Cs of the diamond they can get. Obviously, nobody wants to pay more for a product or a service than they should.
So, how do diamond prices at Shane Co stack up? Are they expensive or cheap? Let's get some perspective by comparing it to other big retailers in the market to get an idea. For the purpose of this comparison, I've selected similar diamonds with specific carat sizes and color/clarity grades from each vendor.
Shane Co.
Blue Nile
James Allen
Compared to other major retailers like Blue Nile and James Allen, the prices of Shane Co's diamonds are generally more expensive by a factor of at least 10-20%. While that is not an obscene amount of premium to pay for an online product (especially if Shane Co has a ring design you like), other factors like a poor shopping experience and diamond quality should be considered as well.
Of course, you don't have to take my word for it as pricing can be subjective depending on the exact specification/type of diamond ring you are looking for. You can also do your own price comparison by following the guidelines I've written in this article here to see if you find any value in shopping at a particular vendor.
Shane Classic Review – Is The Signature Line Any Good?
When reviewing Shane Company's diamond inventory, I found that they offer a line of diamonds with cut-quality labeled as "Shane Classic". On their website, they claim that these are: "Diamonds that are cut to specific parameters to maximize sparkle and provide the most light return, creating supreme brilliance and fire."
Seeing bold marketing claims like these being made by companies immediately intrigues me as a consumer. To be sure, it is pretty normal for retailers to market a curated signature line of diamonds as "the best" but can the Shane Classic diamonds stand up to scrutiny?
Screenshot of shaneco.com website description.
Having performed a comprehensive search on their website, I couldn't find any information on the kind of parameters that the company uses for their Shane Classic diamonds. What shocked me next was the caliber of diamonds I found within their Shane Classic selection.
They were by no means better than an "excellent/ideal" cut rating of a GIA certified diamond. In fact, many of these diamonds are the type that I always warn readers to stay away from. Here are 2 random examples that I found on their website and I've listed the accompanying GIA reports for easy reference.
---
---
Now, the problem I have here is that many of the diamonds are poorly proportioned which negatively impacts light return. On top of that, I wondered how they base their decision to label a diamond as a Shane Classic and what's the difference between these diamonds and a generic GIA triple excellent diamond?
Some of these listings didn't even have a proper video listing and lack data which makes a proper assessment impossible for both the seller and buyer.
These were all burning questions I had after reviewing several listings and that's when I decided to ask the live chat support for help. Unfortunately, that's where things started to go downhill quickly.
So, I popped open the chat window and asked what differentiates a Shane Classic diamond from a GIA certified diamond. What were the exact parameters and technical specifications that they were using to determine that the diamond "provides the most light return"?
This was the reply that I've gotten and I quote: "So Shane Classics are our absolute highest Graded Diamonds. They will have the highest grading on Cut, Clarity and Color on top of having the most sparkle."
To be sure, I asked for the technical specifications again. Besides beating around the bush, the sales support simply repeated the marketing fluff and it got me wondering, why in the world would clarity and color have to do with the cut grading assessment?
Technically speaking, the reply is wrong on so many levels. Besides obfuscating cut quality with color/clarity, I can tell you that the Shane Classic line doesn't have the highest clarity or color grade.
There are plenty of H/SI1 diamonds and this can range all the way to D/Internally Flawless. If the Shane Classic diamonds do indeed have the "highest grading" for color and clarity, then I would expect to only see D/IF diamonds.
The point here is that clarity and color have nothing to do with light return. A diamond with higher color rating (e.g a D diamond) doesn't make it sparkle more than a lower color diamond (e.g. an H diamond) with all other things being equal. It is cut quality that determines how much sparkle a diamond has.
Having reviewed 100s of jewelry stores and retailers for their products, I would have to say that Shane Company takes the cake for having the worst quality control and standards for a line of diamonds that were supposedly marketed to have higher standards than excellent/ideal cut grades.
Review of Sales Policies And Warranties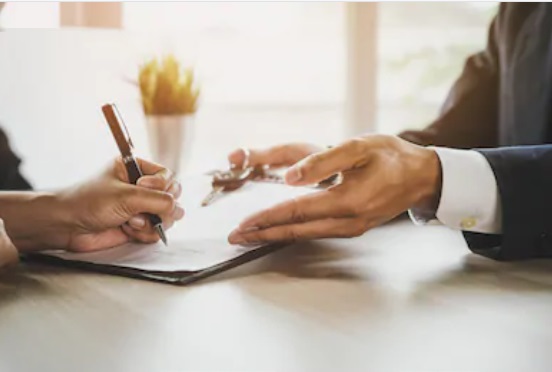 Shane Co offers a full refund policy for items purchased within a 60 days period and this is pretty generous by industry standards. Domestic shipping costs in the US are also covered by the company if you choose to return your item by mail.
They also cover a range of maintenance, repairs, cleaning, polishing and inspection services for free under their warranty.
Interestingly, one of the policies that set Shane Co apart from many other jewelers is that they offer a free lifetime resizing service instead of charging a small fee to do so. They also have a lifetime warranty that touts a free lost stone replacement should a diamond "drop" out of a setting by itself.
Now, the caveat here is that you need to visit a Shane Co store every six months and have your jewelry inspected in order to keep this "lifetime" warranty active.
There are also subtle terms and vague conditions that apply when it comes to determining whether a repair is covered or excluded due to the customer's handling of the jewelry.
Overview of Our Shane Company Review
Shane Co. is a company with a rich history behind it and offers a wide range of jewelry products. In a modern world of information technology, retailers need to up their game and digitalize in order to stay relevant.
In this regard, Shane Company has been reinventing themselves and started making improvements to their e-commerce website. However, in terms of technology adoption and customer experience, they are still lagging behind their competitors.
Pricewise, I found that their prices are higher than that of their competitors and their products aren't differentiated enough for them to command a price hike. If I had to pay a higher premium for a product, it would only make sense if I were receiving a better quality product.
As a practical shopper, it is hard to find good value for my money at Shane Co and I find myself constantly on my toes to avoid low quality and poorly graded diamonds. Compared to other vendors that are committed to transparency and providing tangible data for consumers, ShaneCo does not operate with a similar level of openness.
Contrary to their tagline, I don't think ShaneCo is your friend in the jewelry business. Poor service and knowledge aside, giving incorrect advice by telling consumers that proper certification is not required shows a lack of integrity.
There are better places where you can shop for a higher quality diamond ring at better prices and transparency. With that, I hope you found this Shane Co review useful. As always, feel free to leave a comment below if you have any questions or want to share your own experience.
Related Articles