Whenever the issue of pricing diamonds is brought up, the name Martin Rapaport, is probably going to ring a bell. He is one of the world's most renowned diamondaire and he happens to be the man behind the price list that jewelers around the world follow, the Rapaport Diamond Report.
What Made the Report Necessary And How Was it Born?
Diamonds have become rather ubiquitous nowadays. They have become equal members of our globalized democracy. Even if they feature a very high price tag (for a good reason), everybody who is able and willing to pay the price is able to acquire one.
From that point of view, diamonds are just like Ferrari's. However, it wasn't always like this in the past. Back then, there were times when your access to certain goods was strongly related to your social status. Even if you had the money, you couldn't buy diamonds unless you came from an upper "social class" and had certain privileges.
Once the global market started to democratize, the pricing strategies which were initially relevant only to insiders soon became deprecated and chaos ensued in the market.
Martin Rapaport was born and raised in an intellectual family. Starting out as an apprentice diamond cleaver, his career path rose and took a steep change after he created RapNet – The Rapaport Network.
By funding the Rapaport Group in 1976 and creating the world's first electronic diamond trading network, Martin Rapaport also managed to standardize the pricing schemes for diamonds through the publication of the Rapaport Diamond Report.
The Significance of Martin Rapaport in the Diamond Market
The Rapaport Report proposes certain target prices for different sizes, qualities and shapes of diamonds. Thus, it connects the main characteristics of the "four C's" with an additional "fifth C", which is cost.
Like any other resources, the prices of diamonds fluctuate from time to time in the world market. By delivering weekly reports on the changes in market movement, the business community can stay in touch and be updated on the latest prices instantly.
Today, Martin is considered one of the most authoritative person in the diamond industry. He has influence over the global market and is the reason why diamonds with similar attributes cost the same in, say, Korea and the United States.
So, that's briefly the background behind the Rapaport Report. Now that we had talked about the origins behind the price list, I'm sure the following question would be on your mind: "How useful is it for you? As a consumer, how can you utilize the Rapaport report?".
Is the Rapaport Report Going to be Relevant to You?
The reason you are reading this article is most likely because you want to buy a diamond as an end user or you are trying to do some research prior to visiting jewelry stores. Before I delve deeper, there are 2 things you need to be aware of…
First of all, the Rapaport report or RAP sheet is a theoretical system of estimating diamond prices in business transactions. The prices shown on the RAP sheet is intended for use as a guideline only.
Even the Rapaport sheet has a big disclaimer noted at the footer of the price list and I quote: "Prices in this report reflect our opinion of HIGH CASH NEW YORK ASKING PRICES. These prices may be substantially higher than actual transaction prices. No guarantees are made and no liabilities are assumed as to the accuracy of the information in this report."
Identifying the price-per-carat for a H color VS1 clarity 0.60 carat round cut.
Secondly, the main usage of the Rapaport report is typically for jewelers and professionals to gauge and price their inventory. In a retail setting, it isn't common for the Rap sheet to be shown to the consumer.
Access to the price sheet is via paid subscription only. At the point of writing this article in May 2013, the subscription fees for a monthly report is $180/year and it costs $250/year for a weekly report to be delivered via email.
Explaining The Use of a Rap Sheet
Did You Know There Are 3 Main Types of Price Charts?
Rapaport publishes charts for the following shapes: Rounds, Marquises And Pears. The price charts for round and marquise cut diamonds are to be used as standalones. On the other hand, price chart for the pear cut is used as a pricing basis for all other types of fancy shapes.
Demand and supply will be huge deciding factors to determine whether the asking price would be below or above the "Rap price". Depending on other factors such as the diamond's make, a seller may trade the diamond at a price that is 30% off Rap prices or even charge a premium of 5% on top of the Rap price.
The Pricing Mechanism of Diamonds Is More Complex Than Rap Reports
Learning to calculate the price of a diamond using the Rap report isn't difficult. What most consumers fail to understand is that the listed prices on the Rap sheet isn't sufficient for the layman to correctly price a diamond.
As mentioned earlier, the figures you see in the price list are calculated based on a high asking price and reflects prices for well-cut and properly finished qualities. Diamonds that detract from ideally cut proportions or have significant issues in their finish generally trade at huge discounts to the Rapaport asking prices.
What About Fluorescence?
If you are observant, you probably noticed that there isn't any columns or rows stipulated for diamonds with fluorescence in the Rapaport report. This is another "hidden factor" that isn't made explicit. Generally speaking, diamonds with strong or very strong fluorescence get discounted with a 10-15% rate.
On top of that, it is almost impossible for a consumer to determine whether a diamond was placed on memo and brought in specifically for a prospective purchase. The stuff that goes on behind the scenes go even further and I'm just going to list a couple of examples why the Rap price might not be necessarily be accurate.
For example, if the store made bulk purchases from a certain supplier, they would enjoy significantly lower prices. On the other hand, if the store took out a huge loan from the bank in order to bring in the diamonds, you can expect the costs to be factored into the end prices.
While it is common for diamonds to be traded at discounts within most categories shown in the price list, dealers and wholesalers in the industry follow their own "set of rules" for certain categories of diamonds. For example, round super ideal cut diamonds with D color and Flawless clarity would almost certainly sell at premiums with 10-20% more than the stated price-per-carat value.
Without experience in the industry, these are details that a general consumer would never know about.
Where Should the Consumer Get Informed About Diamond Prices?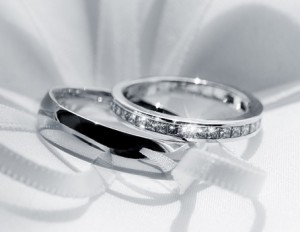 Do you really need access to the Rapaport report?
Paying for a subscription to the Rapaport Report might not be meaningful if you considering a one-off purchase for an engagement ring. It would be better to make a request with the jeweler you are working with and get them to show you the Rap sheet. Chances are, they are probably subscribed to the Rap report and are willing to show you some details.
Buyer Beware!
I had built up vast experiences of visiting jewelry stores and frequently encounter sales people who use misleading tactics. The most crafty pitch I came across happened when the jeweler whipped out the Rapaport report and showed me the price-per-carat value of the ring I was looking at.
He continued: "The wholesale price for this diamond is $15,400 and our prices only reflect a mere 10% markup at $17,000." To the layman, it might sound like a great deal. But you know what? The cut of the diamond was only graded as Very Good and it was way overpriced.
If something similar happens to you in the store, leave and take your business elsewhere. These jewelers are basically preying on uneducated consumers and sadly, many people do fall for such tricks.
When it comes to diamonds, you shouldn't expect offers like "20% off this Friday" – leave that to blue suede shoes and teddy bears. Now, it is normal for distributors to offer different prices because of different business costs and mark ups. However, if you come across deals where the prices are "too low" or too good to be true, you better be wary. Chances are, there's a catch somewhere.
If you are on a tight budget and this is the reason why you are so interested in pricing, you might want to check out these online jewelry distributors. Not only can you get higher quality diamonds, you will also get to enjoy better prices as they do not have huge overhead expenses like showroom rental fees.

Related Articles