The Jewelry District in Los Angeles – Google maps
The Los Angeles jewelry district (or sometimes referred to as the LA diamond district) is located in the historic core of downtown. Bordered by the Broadway, Olive, 5th and 8th streets, it is the 2nd largest jewelry hub in the United States after NYC's diamond district.
In its heyday, there were more than 5,000 separate companies offering a wide range of services. However, with the decline of manufacturing activities and changing consumer habits, the Los Angeles diamond district is now a far cry from what it used to be.
At the time of writing, the jewelry district houses roughly 1,500 jewelry manufacturers, wholesalers and retailers. They are largely made up of private jewelers and small family-run operations whom ply their trade by renting booth spaces in large jewelry plazas.
The bigger and more established companies in the area usually take up the more prominent spots on ground level and compete for street traffic aggressively.
Now, if you are a first time shopper or a tourist to the area, you may find the fast pace of the LA jewelry district to be overwhelming. In this write up, you will find out how to avoid the pitfalls and the key things to look out for when shopping in the district.
Is the LA Diamond District the Best Place to Buy a Diamond Ring?
Most people have a misconception that these designated districts offer better prices and quality compared to buying jewelry elsewhere. It doesn't help that unethical jewelers are touting "wholesale" prices and promises of "better" deals to prey on a shopper's greed.
The truth is, the jewelry district is a shopping trap for unsuspecting consumers.
I have written extensively about the dangers of shopping in such locations and the same points apply to the downturn district in LA. Click on this link and read the article before coming back here again.
LA Jewelry District – Advice For Shoppers & Visitors
If you plan on visiting the district, here are 4 words of wisdom to bear in mind: Visit but don't buy. However, if you are stubborn and dead set on shopping for your diamond jewelry there, I will reemphasize the important pointers below…
Research and do your due diligence
First, don't just walk into any store uninformed without doing any prior research. You will get fleeced and deservedly so (despite my warnings). Make sure you have a crystal clear understanding of the 4Cs and always ask for tangible data to back up marketing claims.
Plan ahead and call in advance to check
It's impossible to visit every single store in the district in a day even if you are casually browsing. For the best use of your time, you should plan a loose itinerary and contact the stores you are interested in beforehand. Here's a directory of listings for your reference.
Don't be afraid to say no
Sales people in physical stores tend to be pushy and utilize hard sell tactics to make you buy. That's their job and most of them do so with no regards for your interest other than to make a commission.
As a consumer, you actually have control over your money and should never feel obligated or compelled into making a purchase.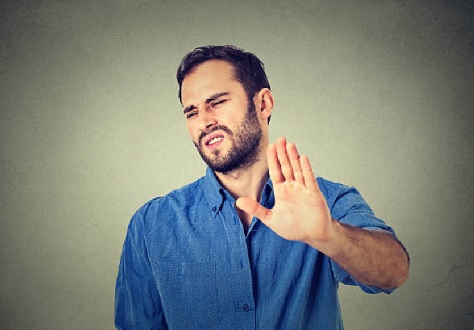 High pressure sales tactics and "limited time" flash sales are common gimmicks that are employed to take advantage of shoppers. If something doesn't feel right, you don't have to feel bad about rejecting the salesperson. Simply walk away.
Set a budget and stick to it
One of the most common mistakes made by shoppers is not setting a budget before heading to the stores. Very often, these people end up overspending and getting into unnecessary debt.
Having a clear budget in mind would also prevent you from "upsell" and succumbing to pressurized sales tactics.
NEVER buy a diamond without reliable certification
This is very important! Unscrupulous vendors take advantage of shoppers by selling diamonds without reliable grading reports from GIA and AGS. If a seller attempts to sell you an engagement ring with an uncertified diamond, you better run!
The bottomline is; never trust paperwork from a company or business apart from GIA and AGS. Otherwise, you will get ripped off and end up overpaying for a misrepresented diamond.
Are the Prices at the Los Angeles Diamond District Cheaper?
To put the nail into the coffin, the reality is that prices at the Los Angeles diamond district aren't cheaper. This is due to the higher overheads (expensive rent and salaried salespeople) incurred for brick and mortar operations.
From experience, I can tell you that prices are significantly higher than those offered by reliable online vendors like James Allen or White Flash. All you need to do is to perform a price comparison yourself and you will come to the same conclusion.
Prices aside, the more important aspect that the LA diamond district falls short of, is the diamond quality.
What you will typically find in the district are junk tier and mediocre cut diamonds. If you are someone who prioritizes sparkle and beauty, it would be extremely difficult (if not, impossible) to find a truly well cut diamond there.
Conclusion – Is the Jewelry District Downtown Any Good?
The downtown jewelry district in LA is a watered down version of New York's diamond district in terms of stores and hard-sell tactics. If you are in the area, it's worth a visit for sightseeing just to take in the beauty of the art-deco architecture.
However, when it comes down to buying diamond jewelry, my advice is to stay away. You will do your wallet a huge favor and not subject yourself to a cut-throat shopping environment. And remember the 4 words of wisdom: Visit but don't buy.
There are other places that offer a stress-free experience, better jewelry quality and prices than the district.
Related Articles