A diamond engagement ring is a symbol of love and eternity.
Whether you are shopping for a diamond ring via online sources or a physical store, I recommend doing your due diligence beforehand. From experience, this would yield better outcomes and result in a better shopping experience.
Below, I've compiled a list of links and resources that will help you research and find out more information before making a purchase.
Where to Verify And Check Diamond Grading Reports
GIA report verification – Simply plug in the report number and carat weight of the diamond at GIA's official site to check the authenticity of the lab report. It's also a good idea to look out for the date that the report was performed. Ideally, you want it to be recent and not out-dated by more than 2 years.
AGS report verification – The American Gem Society Laboratories allows you to check and verify information from your AGS grading report against its online database. This service is only valid for documents dated after 1st Jan 2011.
HRD report check – The HRD lab is very popular in Europe when it comes to diamond grading. If you are considering to buy a HRD graded diamond, you might want to key in the certificate number and carat weight of the stone to check the authenticity of your report here.
IGI online report retrieval – To verify your IGI report against the online database, check out this link. Note that this service is only available for lab reports published after June 2004.
GCAL (Gem Certification and Assurance Lab) – One of the smaller scale labs in the industry. GCAL grades a number of lab created diamonds and their reports can offer some insights into the diamond's performance.
EGL USA online report verification – While I generally don't recommend people to buy EGL graded stones due to their lax grading system, EGL USA does have a stricter grading process than their "EGL International" counterparts. Use this link to check your reports issued after October 2001.
Trade Organizations
Jewelers Board of Trade – Not sure whether you can trust a jeweler? The JBoT is an organization dedicated to checking creditworthiness of a business and reviews various aspects of a jeweler's business for good practices. Get more details there…
Better Business Bureau – Use the BBB to check on the jeweler you are dealing with. Very often, you can tell if they are someone you can trust and do business with based on their BBB page. If the BBB page of a jeweler is filled with many negative complaints, it is a good sign for you to run towards the door and choose another jeweler.
Polygon – One of the world's leading business-to-business (B2B) trading community for professionals in the gem and jewelry industry.
National Association of Jewellers – The NAJ is a membership consisting of more than two thousand companies. It shapes the British jewelry industry and requires members to act with honesty, integrity and professionalism.
Diamond Bourse of Canada – A central commodity exchange facility that brings different sellers and buyers together on a single platform. They currently operate the only trading floor in Canada.
Other Interesting Sites About Diamonds And Gemstones
The Ganoksin Project – The world's foremost gem and jewelry information resource on the Internet. Open to the public and free of charge, you can find a substantial library of articles, publications, reports and technical data about gemological topics.
Crater State Diamonds Park – The park is one of the only places where you can try your hand in digging and searching for real diamonds. Located in Arkansas, the state park is open to the public and had been in the news recently for rough diamond discovery.
Web Mineral – A comprehensive website that lists more than 4,000 types of mineral species; each with detailed scientific data and images for rock collectors to reference.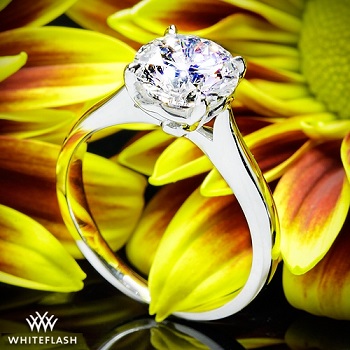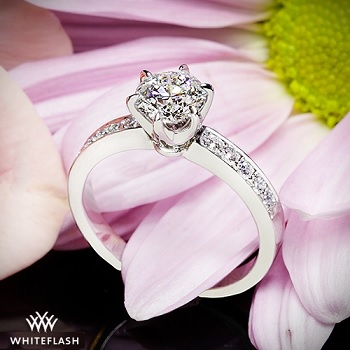 Related Articles